Years ago, while attending Jazz Fest, Dana Mckee grabbed up five colorful tiles made by Hasslock Studio in Covington that depict various aspects of New Orleans culture. She carried those tiles with her for 17 years as she and her husband, Tom Stoner, moved into and out of a series of four houses in two states.
Last month, the tiles finally found a permanent home where they provide whimsy and color, set within the otherwise white tiles beneath a window in the couple's newly renovated kitchen in the Park Island home they purchased in 2020.
"I just kept carrying them around, waiting for the right place for them," said Mckee, a former corporate executive working in neuroscience research and video ethnography.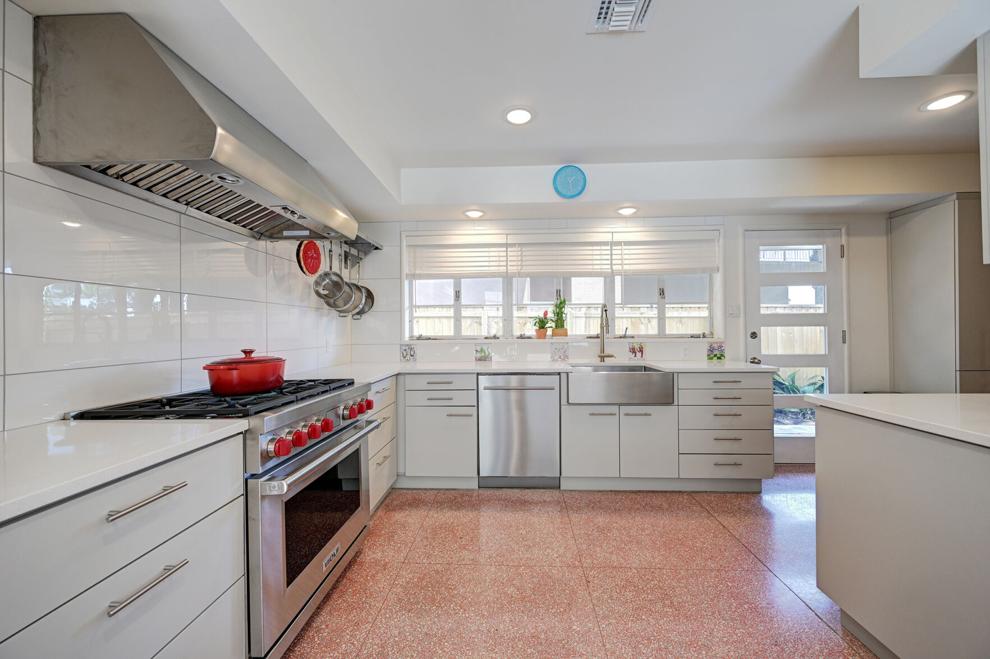 The kitchen renovation saw the removal of marble tiles that covered the original rose-hued terrazzo floors and the replacement of worn plywood cabinets with sleek new ones in a pale dove gray. The cabinets offset the Iceland White porcelain tile from Brazil and white quartz counters, making the Hasslock tiles, a stainless apron sink and a gleaming Wolf Range the focal points of the sleek room. 

The makeover was planned by Stoner, a 3D designer and former cabinet maker, and executed by Jason Verdin, of Marchand Creative Kitchens. 

"We wanted light and space. The kitchen was dreary. Now it flows into the rest of the house," Mckee said of the home she describes as "Transitional. Somewhere between midcentury modern and contemporary."

The house was built in the early 1950s by Clem Dreiswerd, a left-handed World Series-winning pitcher for the Boston Red Sox cum builder. It was a private home for Jacques Fortier, one of the original developers of Park

…