More
One of the biggest differences that you can make to a space is by adding artwork. 
Here's how my place used to look before I hung up the different pieces of artwork I collected through the years. It looked cold, bare, and with a severe lack of personality:
Now, look at the difference with everything up: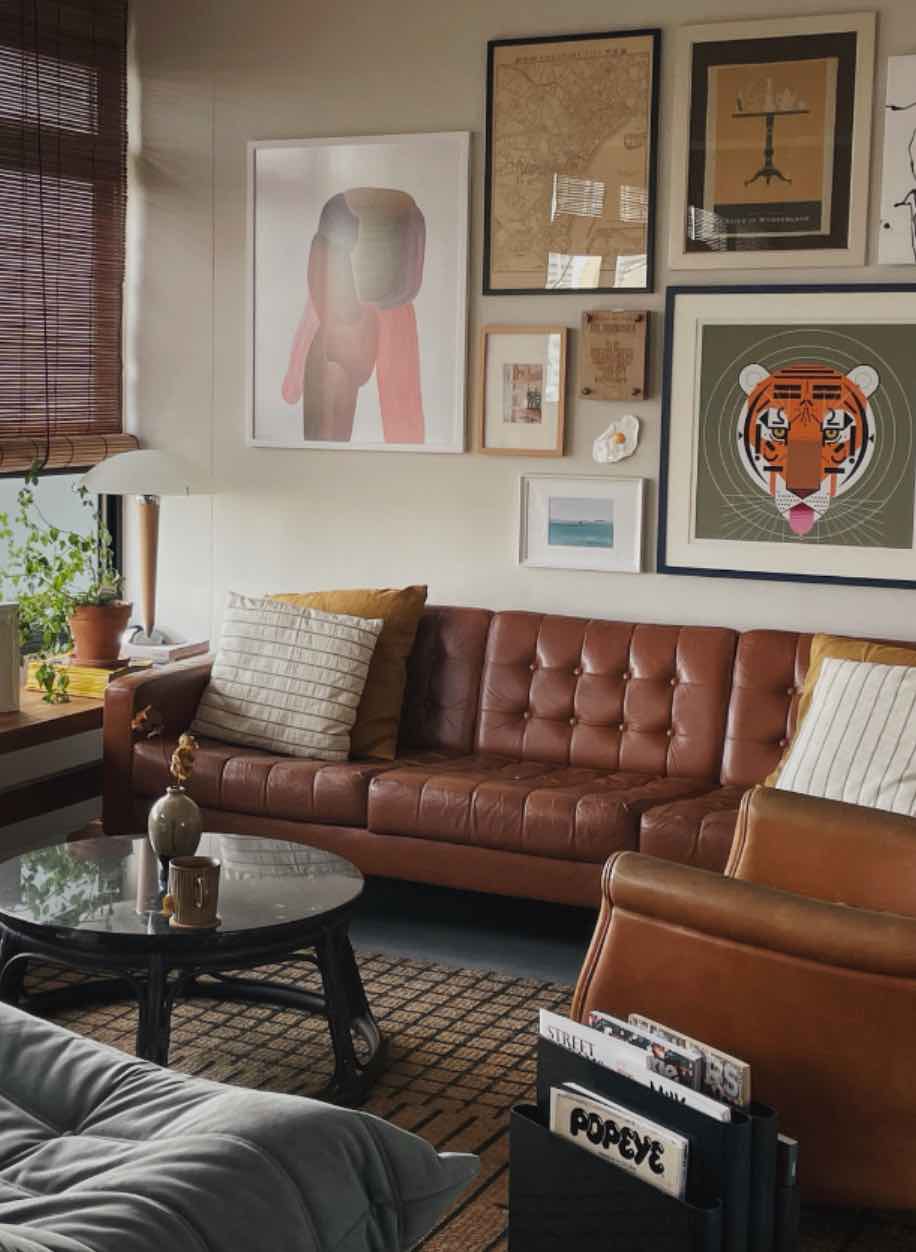 Granted, what I like in my artwork may not be the same as yours, but you can see just how much more interesting the space looks with it. And the best part? You can switch them out whenever you get a bit bored with how it looks. 
1. Wallpaper
Wallpaper is a great weekend project to spruce up your home, as you don't typically need to use specialised tools to apply them, and there are many colours, textures, and patterns available these days. You don't even have to cover the room's entire wall, as you can always just choose to have an accent wall.
An accent wall can add a pop of colour to any space, especially if you go with bold patterns and colours that complement your existing decor.
You can also create a statement wall behind your bed, sofa, or dining table, or as a backdrop for your shelves or cabinets, adding an extra layer of interest to your space.
If you are certain about using wallpaper, do invest in a high-quality one as lousy wallpaper would peel quite quickly, particularly in our humid environment (there's a reason why wallpapers are not recommended for places with lots of moisture like the bathroom).
2. Multiple lamps
I must admit, I do have a huge weakness when it comes to lamps. There are just too many interesting ones, and I would love to have enough space to be able to display them all.
Here's
…
Read the rest