More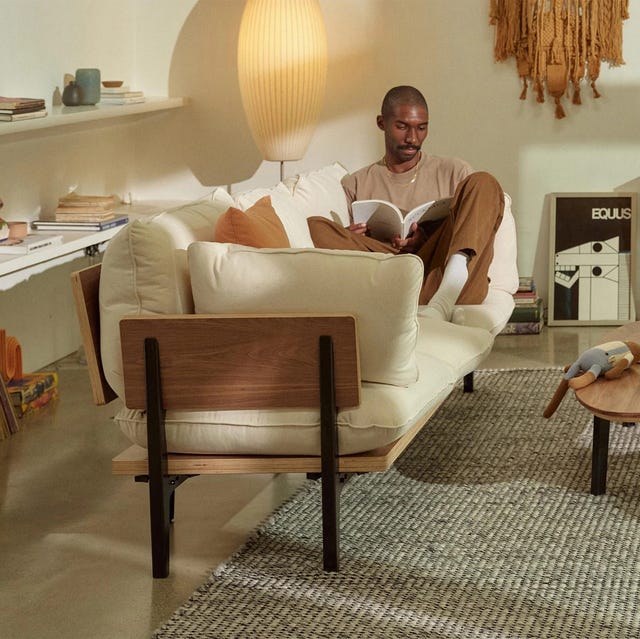 Floyd
One of the biggest commitments you can make is buying a sofa. Sofas are not cheap, and they're essentially the centerpiece of the living room. These days, you no longer need to go to a crowded showroom, stalked by an overeager sales associate to get the perfect couch for you. Instead, you can buy a sofa online without ever leaving your existing sofa. We narrowed down the seemingly endless places to buy a sofa to find the 15 best sofa brands for you. So whether you're on a tight budget or you're looking to splurge on a new couch, here are the best sofa brands to shop right now.
Advertisement – Continue Reading Below
Allform's modular sofas have become a hit because of their high-quality build and they're easy to put together. Sofas are made to order in the US, and because you won't see the sofa in person before you buy, you can get a free swatch kit to help you pick your ideal sofa.
SHOP NOW
Editor's Pick
Allform Corner Sectional
With Allform, you get seven fabric options, two leather options, a 100-day free trial, and free delivery. The sofa itself is great, too.
AllModern, a sister brand of Wayfair, focuses more on the modern side of things (hence its name). Its picks are slightly less budget friendly than its parent company, but its styles are way more fun.
SHOP NOW
Editor's Pick
AllModern Kearney Sofa
With its seemingly levitating seat, the Kearney sofa draws on mid-century modern design cues at an approachable price point.
For practically any and every style of sofa, Apt2B has it. The bonus is, whether you want a futon or a made-in-USA sofa, everything ships for free — as if a great selection wasn't enough to lure you in.
SHOP NOW
…
Read the rest