More
Was it an over-the-top renovation, or simply a misunderstanding? 
A photo posted last Friday (March 10) showing a flat's partially hacked exterior walls at a Build-To-Order (BTO) project in Ubi has netizens buzzing about the reason behind this demolition.
This particular block, 357C Ubi Road 3, is part of Ubi Grove, a BTO project that was launched in February 2018.
The image of the green and white block was uploaded to a local Facebook group by Chris Wee, who cheekily captioned: "Don't go overboard with your DIY, ya." 
Wee's post quickly attracted comments from curious netizens who wondered why the unit's walls could be hacked. 
Some commenters were also worried about a potential "structural risk" the hacking would pose.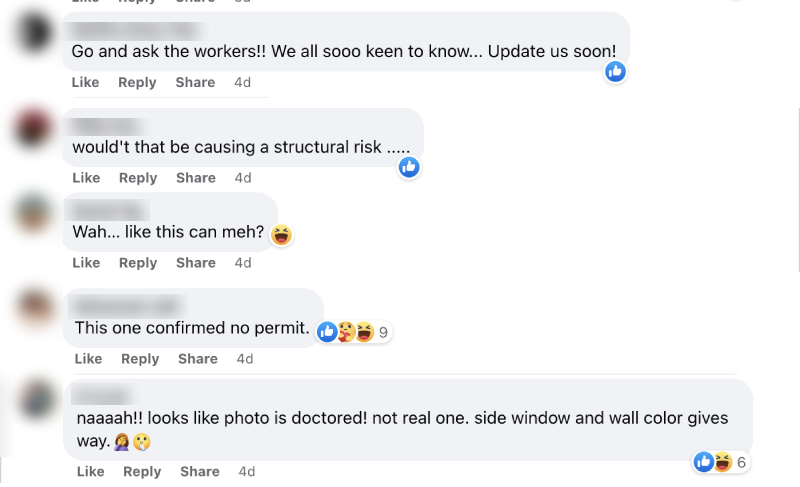 The HDB does not allow certain renovations in flats. These include the hacking and removal of structural members such as reinforced concrete walls, columns and beams and more.
Such renovations could overload the structure, which may affect the building's integrity and safety; or affect the outer form of the building or public safety.
Other commenters, though, suspected that the image was doctored. 
Amid the various speculations about the hacked walls, a quick check by AsiaOne on the block's floor plan showed that this particular space, located on the eighth floor, has been designated as a void deck and a linkway to another block in the estate.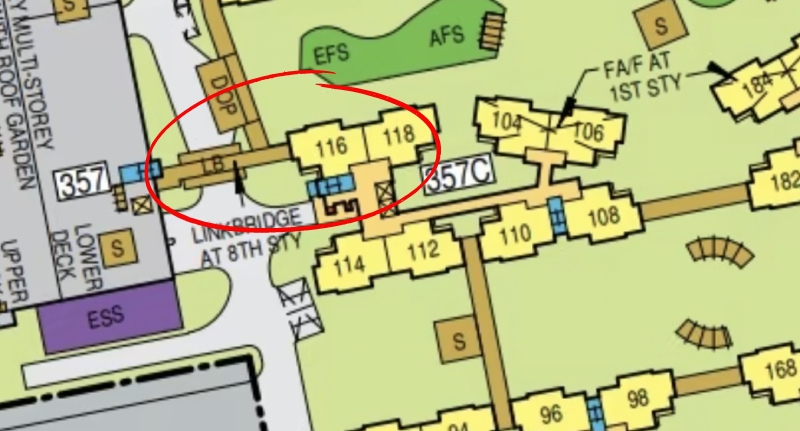 TikTok user JuntongAdon also uploaded a video explaining the situation last Sunday. 
Walking through the two affected units, he said in the video: "It's not because the contractor [made a mistake], but it's because this area is meant to be linked to the other blocks." 
According to HDB's website, prefabrication technology is used for the construction of flats — a method where building components are manufactured off-site, delivered and assembled on-site. 
Hence, there is
…
Read the rest