More
In this week's Insider Tour, we visit a 1,001 square feet apartment in the Pinnacle @ Duxton, one of the most unique (and famous) public housing development in Singapore.
The apartment was purchased for $925,000 and underwent a $100,000 renovation to achieve a modern French aesthetic that pays homage to the heritage black and white houses of Singapore.
The first thing that greets you as you enter the apartment is the fluted feature wall, which wraps around to concealed storage and the bomb shelter.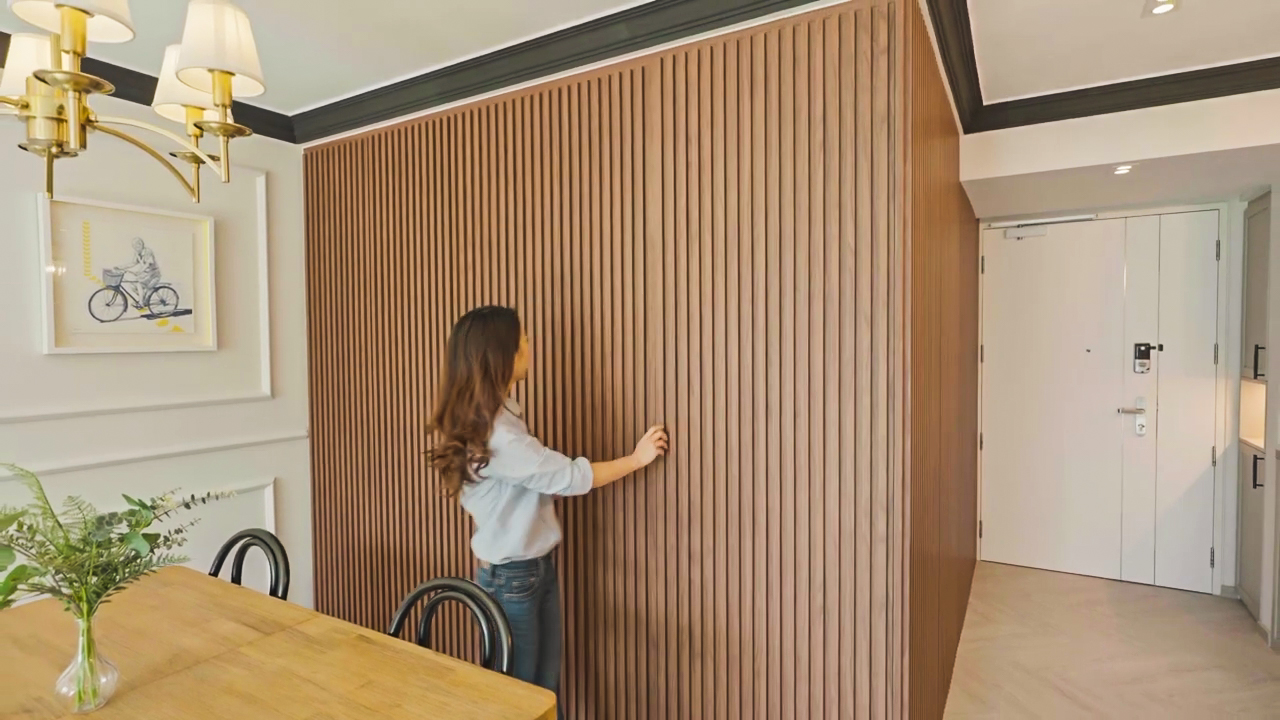 The entrance to the apartment also features breeze blocks, adding to the overall charm and character of the space. As for the living, the feature wall is covered in wainscoting and the perimeter of the ceiling is dressed up with black crown molding.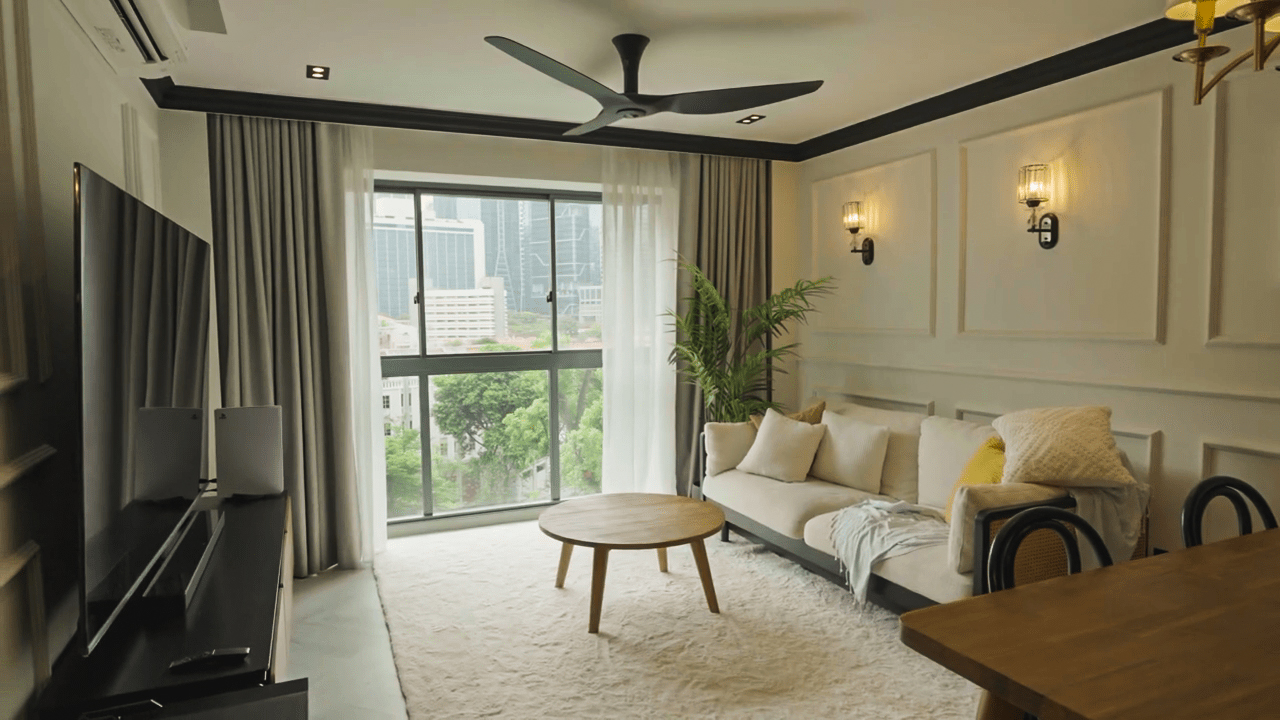 The kitchen features a long counter and a vinyl herringbone floor, and the glass partitions were removed to create an open kitchen setup. The kitchen floor is covered by unique black and white motif tiles that go along with the classic pendant lights.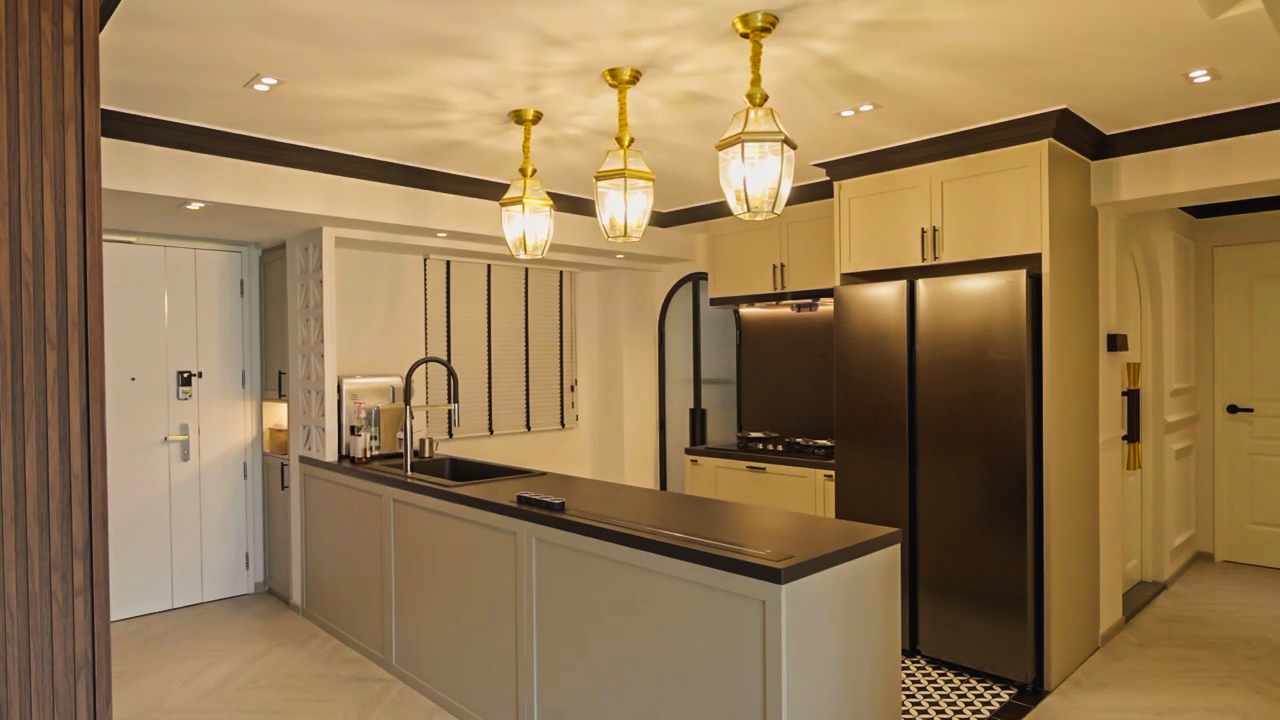 Another detail is the french arched doors with fluted panels that lead to the service yard.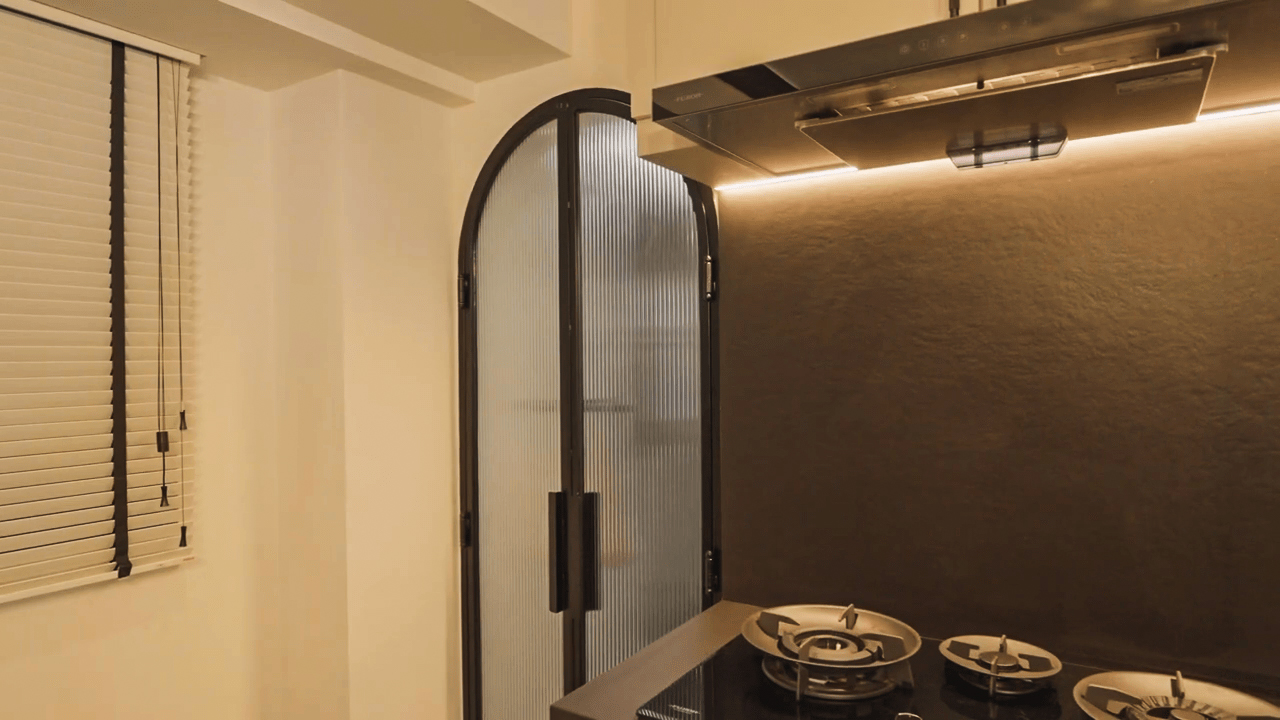 The bathroom doors are quite a sight with French doors, and the bathroom has been done up with black tiles and matching black bathroom fittings that form a good contrast with the white basin.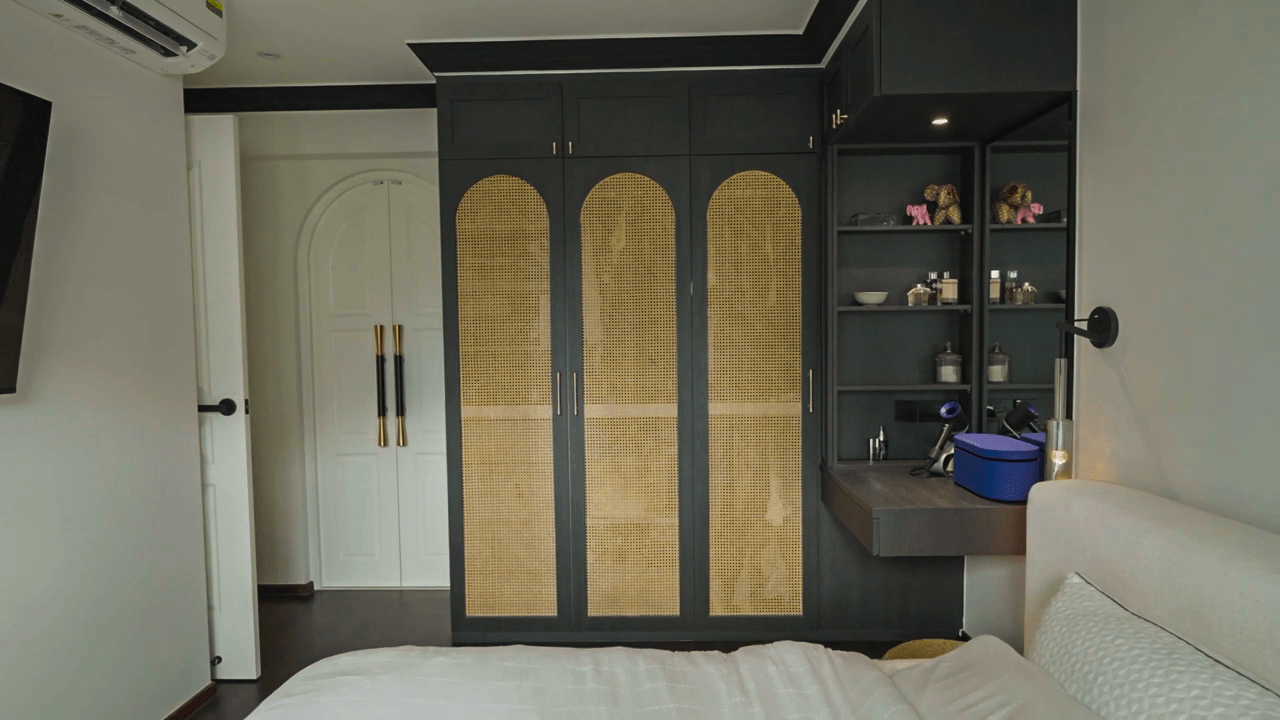 The master bedroom features a king-sized bed and full-height cabinets with arched rattan detailing.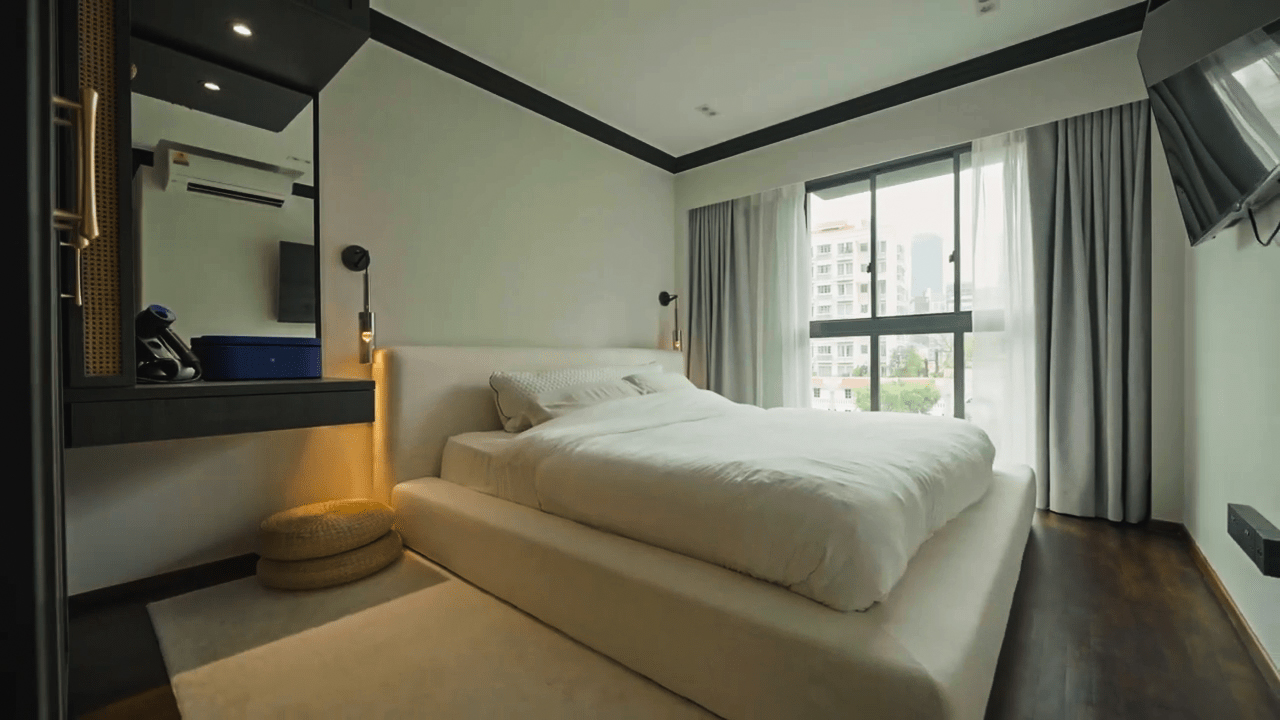 ALSO READ: Designs on Asia: Living with rose-tinted glasses in a 3-room flat in Bidadari
This article was first published in Stackedhomes.
…
Read the rest