By Jim Winnerman Special to the Post-Dispatch

Guests arriving at the Rustige residence receive a friendly greeting from a yard flag fluttering in the grass. It reads "Welcome friends." On the porch, twin turquoise pots match the color of the front door, a color that symbolizes trust and calmness. Two pink flamingos bracket the porch steps, adding a bit of whimsy just before the word "hello," stenciled on the front door, comes into view.
It is a pleasant greeting to a home that has seen several substantial do-it-yourself improvement projects completed in the four years that Adam and Amy Rustige have owned the brick, three-bedroom, three-bath bungalow in Lindenwood Park. Adam credits his five years of Navy service in the construction battalion (commonly known as the Seabees) with giving him some of the experience he needed.
The first project was to eliminate an archway between the living and dining rooms to open the space, allowing the rooms to flow together seamlessly.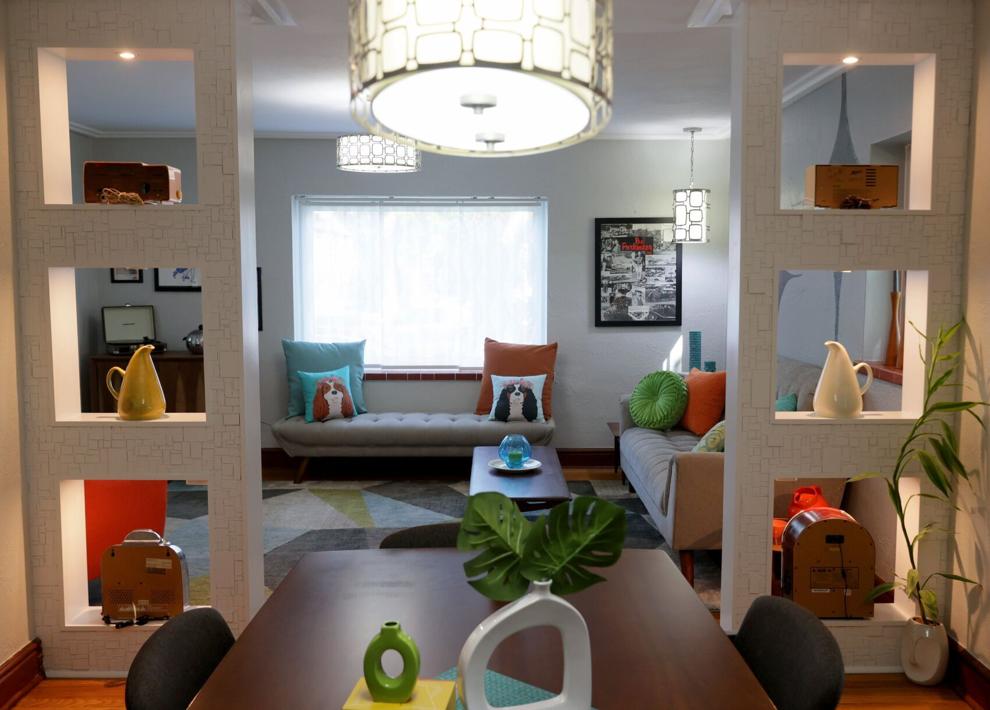 Adam also built in a series of see-through niches in the walls on either side of the new passageway. Stacked one above the another and individually lighted, the couple use the open shelves to display some of the collection of midcentury modern items they appreciate. Foremost are several pitchers by Russel Wright, regarded as the leader in bringing design to everyday home items in the 1930s and 1940s.

…