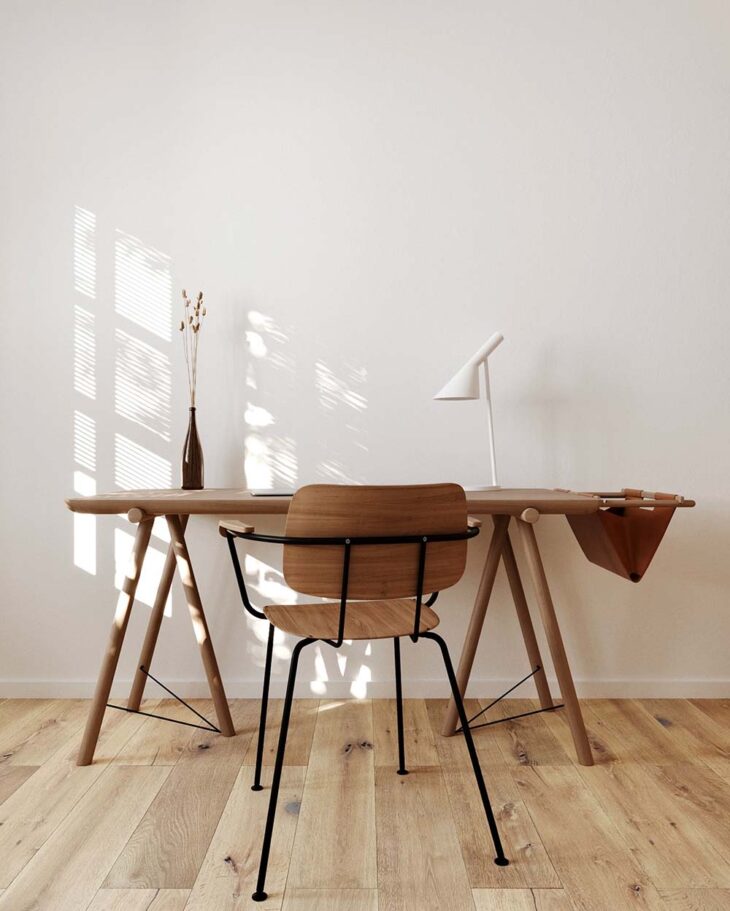 Office spaces have gradually shifted to homes, and thus it is not uncommon to see more and more home offices coming up. The trend has certainly accelerated due to the recent pandemic, and as a result, one finds an increasing number of people working from home and more students studying online.
Whether you are working from home or are doing your online master's degree, it is time to spruce up your working space or the home office. All you need is some impressive modern furniture to transform the interior and make it more impressive for greater satisfaction and motivation. If your office or workplace at home carries ergonomic furniture, it is sure to enhance your efficiency and comfort and keep you motivated.
When planning a home office, think in the long term and avoid the cheapest alternatives. It is important to have a close look at what you are buying so that you do not regret your decisions later. Try to get contemporary furniture pieces that are sturdy and long-lasting, and the good news is that the market is flooded with endless options. Do not ignore the specifics of the right furniture pieces and consider different characteristics and functionalities to make the right choices when choosing contemporary office furniture.
When choosing contemporary & modern home office furniture, one should keep in mind the material, quality, and functionality. Let's look at a few tips on how to make the right choice when choosing modern furniture for your home office.
Consider the space available – Home offices can vary in size and can be full-fledged offices or smaller rooms. Therefore, it is essential to pay attention to the space available in the office. Avoid buying larger species of furniture for a smaller office as it can make the office look cramped and congested.
Create a shared space – It is essential to choose furniture items with the right size and in adequate numbers to suffice your needs as well as make the workspace more fluid. Do not follow a rigid linear system as it limits the involved approach to work.
Browse an extensive portfolio of furniture- Take time to research and have a look at different chairs, tables, desks, and cabinets for the office before making up your mind. Go for a highly modular system that can be customized to varied needs.
Stylish range of modern office furniture – Thankfully, there are several brands and companies that are designing and marketing an exquisite range of modern office furniture to create a convenient workspace at home. Those office furniture items have been designed for comfort and are sure to enhance the aesthetics, utility, and storage capacity of the home office.
Do not compromise on quality and aesthetics- Your home office should look modern and inviting. It should be comfortable as well as attractive in appearance. It is only on an ergonomically designed chair or workable that you would feel like working with your full potential.
Functional and practical –The contemporary home office furniture should be functional as well as aesthetical. Hence, pick the furniture items based on the activities and work involved. The layout of the office and the kind of furniture you buy should help you focus on your work.
You can even separate different areas if it helps you accomplish a wider variety of tasks. Having the function of the space in mind will help you design your office and choose modern home décor that fits your needs.
Pay attention to durability- The durability of any furniture item lies in the materials used and the workmanship. So, pay close attention to the quality of materials and fabrics used to make the chair or table as well as the quality of the workmanship. Together, they reflect the durability of home office furniture.
An environmentally friendly space – Thankfully, there are plenty of options available in office furniture for environmentally friendly customers. So, show that you care for the planet and invest in furniture pieces made of environmentally friendly materials such as metal and wood.
Some office accessories – Do not ignore the office accessories and other additions that can change the look of your office and enhance its functionality. Pick up some ergonomic desk accessories such as lamps, wall pieces, desk organizers, and paper weights once you have focused on the essentials and make your office look both beautiful and functional.
A well-designed workspace- Make sure to have a well-designed office space at home where you feel like going and working. Think in terms of dynamic, versatile, and styled furniture pieces for your minimalist or contemporary home office. Your office should be a space brimming with creativity and energy.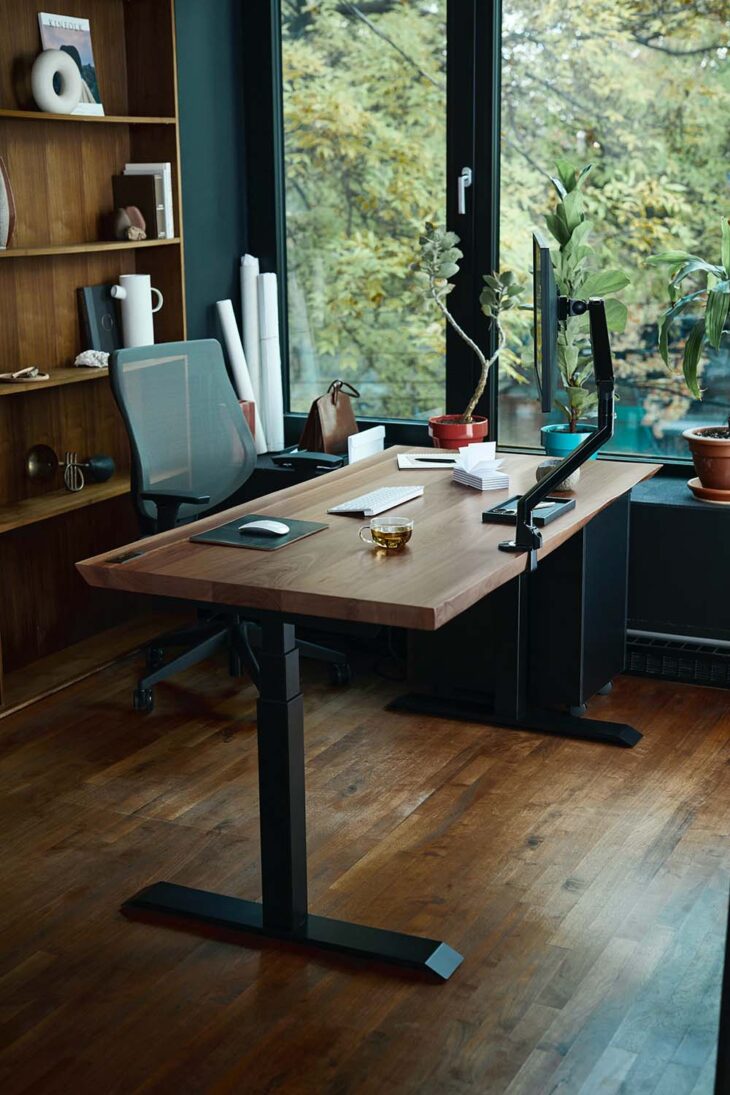 Keep the above tips in mind to make the right choices and create beautiful workspaces at home and work in a trouble-free and comfortable environment. It sure can be an overwhelming experience when selecting different types of office furniture. But buying furniture for the home office is an important investment, and thus you should make careful decisions based on your research and efforts.
Related Posts